Still Looking For the Shortcut To
Easy Profits Online?
Discover...
The Secret Ninja Trick To
Get Paid $160 A Day
"Can You Copy And Paste?"
If your answer is "Yes"



"Gurus" Teach You Stuff Like:
Product Creation
Affiliate Marketing
Social Media
SEO
Blogging
But What You Really Need:
Why "Guru" Never Teach Shortcuts?
In my journey to make money online, I tried :
Affiliate Marketing, Amazon FBA, Tee-Spring...
You name it, I tried it.
But none of them work.
Reason: It Takes Too Much Work
"Gurus" LOVE THIS!
Their Selfish Secret: The Longer The Process,
The More They Can Rip Off Your Wallet
To be fair and honest,
I do have a selfish secret
for you to buy this,
Just remember this picture,
I will reveal this secret in Bonus 3
This Is The Shortcut:
Make Money Fast
With Only 10 Minutes A Day,
With No Special Tools
Using Free Traffic
Let's Hear From Our Students:
1. Setup Emails (Shown In Video Training)
2. Prepare Free Gifts (Provided By Us)
3. Choose Website (From Templates Provided)
4. Drive Traffic (With Free Traffic Methods)
How Is The Training Conducted?
The Entire Course Is In Video Format.
You can access it from your computer, tablet or phone. You are given lifetime access to the course. Repeat the course as many times as you wish.
Step By Step Live Demo.
Watch Me Create And Setup The Entire Business.
This course is 100% Newbie Friendly.
Just watch me copy and paste emails.
BONUS: LIVE! Q&A  WEbinar Training
Based on feedback from past students, they really enjoy seeing me LIVE! on webinars.
In this course there will be LIVE! Webinars during the weekends.
Webinars Will Be Recorded.
Are You Ready To Finally
Start Making Money Online?
Work from anywhere you want,
just 10 minutes a day copying emails.
If you are tired of being marketed by gurus, 
learning *everything* about internet marketing
except making money
This is what you need.
Let Me Tell You,
The Best Feeling I Got:
Wasn't when I made my first website.
Wasn't when I wrote my first ebook.
Wasn't when I got 10,000 Likes on Facebook.
It was when I showed my family 
I MADE MY FIRST $100 Online!
That was 2 years ago.
Now it is your turn.
If You Want To Start Making Money,
Take Action Now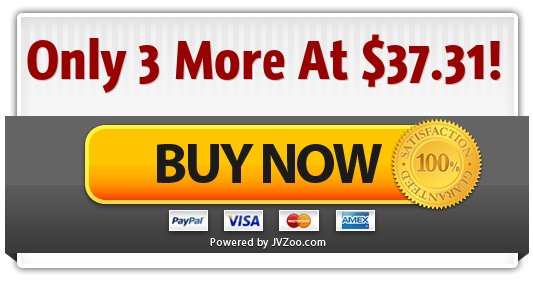 Take Action NOW
Enjoy Our Limited Time Free Bonuses
BONUS 1:

My Free Gift Library
Free Gifts To Grow Your Mailing List
"The Money Is In The List".
As my student, you are given full access to my private library. The content is great and you will learn a lot just by reading them.
To save your time, I paid a huge amount to secure the rights for you. Forget about writing your own ebook. As my student you can give these ebooks away to build your mailing list.
BONUS 2:

Copy & Paste Emails
"Why Work Hard When You Can Work Smart?"
That is why I did the hard work for you.
I have pre-written all the necessary emails to send to your subscribers.
All you need to do is Work Smart (Copy & Paste).
BONUS 3: I Will Be Your Customer
(My Selfish Secret)
"WHAT?!"
That Should Be Your Gut Reaction.
Honestly I Am Now More Than An Affiliate Marketer,
I Am A Product Owner.
Product Owners Like Me Need To Constantly Get Traffic.
But I Am Lazy And Selfish.
---
That Is Where You Come In.
I Want To Buy Traffic!
But Why Should I Buy From Others When
I Can Support My Own Students?
Follow My Training And
I Will Be Your First Customer!

No Questions Asked
100% Money Back Guarentee 
We are so confident that you will absolutely love our training that
we are offering a full
30-Day, no questions asked, money-back guarantee.
If for any reason, or not reason at all
Just send me an email ([email protected])
We Will Buy It Back From You.
We take all the risk so you don't have to…
Get

Solo Ad Profit System

Now
(

Price Rises For Every Copy Sold)